The time has come to face some realities.
Articles like this one on the deceit the Media and Government are forcing on us daily are part of my regular reporting on what is really going on with our country today. After decades of "down & dirty" research and learning, my mission today is to share information in this forum, and in the books I have authored, to educate, enlighten, and empower my fellow citizens to truly understand what is at stake in our country. You can get many more details and the full story in my book: The Declaration of Dependence. I urge you to buy it and read it. Today!
I write extensively on "The Great Reset", COVID-19, and the "Deep State" to alert our population of the intentional, sinister effects of this "pandemic" on The U.S. We are now at a tipping point- where fair play and following the guidelines are no longer acceptable.
The ultimate "plan" has been exposed. Unless we take back control, America, as we know it, will be a statistical casualty to the New World Order (controlled by the Rockefeller Foundation), Bill Gates (& company), and International Globalists.
Politics aside, WE MUST STOP THIS COVID CHARADE NOW!
Thousands of pathologists, virologists, and medical practitioners courageously presented the world with real scientific data in the face of overwhelming assaults on their careers. We have a much better understanding of what is really happening with the disease known as COVID-19. There is now a large body of scientifically verifiable facts that must be understood.
Below is a brief summary of the findings:
FACE MASKS
DO NOT

PREVENT SPREAD OF AIRBORNE PATHOGENS
Numerous randomized control trials (RCTs) analyzed the efficacy of masks in preventing the spread of an aerosol pathogen.
Below is a partial list of such trials found in professionally-reviewed literature, published by the following internationally-recognized organizations. I encourage you to click on any of the links to learn more:
All of the above conclude that NO MASK, whether cloth, surgical, or N95,
is capable of preventing the spread of an airborne pathogen.
LOCKDOWNS
DO NOT

HELP ERADICATE DISEASE- INSTEAD THEY CAUSE COLLATERAL DAMAGE
Basic epidemiological theory indicates that lockdowns do not reduce the total number of cases in the long run and have never in history led to the eradication of a disease.
CLICK HERE FOR MORE INFORMATION
REPORTED FATALITIES
MASSIVELY OVER-HYPED
Multiple studies conclude that the global infection fatality rate (IFR) of COVID-19, without co-morbidities, is less than seasonal influenza, despite its having been massively overhyped. For children under the age of 15, COVID-19 poses an even lower threat than annual influenza.
CLICK HERE FOR MORE INFORMATION
WITHOUT ISOLATION/PURIFICATION,
THIS "VIRUS"
DOES NOT MEET STANDARD CRITERIA
TO BE CALLED A VIRUS; LET ALONE "COVID-19"
The "standard operating procedure" for identifying any pathogen begins with isolation and purification, by using either Koch's Four Postulates or more recently, Rivers' Six Criteria (a modification of Koch's Postulates for viruses).
The Rivers' Six Criteria, though slightly different from Koch's Four Postulates, are as follows:
First, isolate the virus from the diseased host.
Second, cultivate the virus in host cells.
Third, provide proof of filterability.
Fourth, produce the same disease in a new host.
Fifth, re-isolate the virus.
Sixth, detect a specific immune response to the virus.
To date, not a single scientist has isolated and purified the SARS-CoV-2 RNA virus by using either Koch's Four Postulates or Rivers' Six Criteria.
CLICK HERE TO SEE A VIDEO EXPLAINING KOCH'S FOUR POSTULATES
CLICK HERE TO LEARN MORE ABOUT RIVERS' SIX CRITERIA
THERE IS
NO PROOF

THAT SARS-CoV-2 CAUSES COVID-19
Other than the unquestionably-perfect CDC belching it out on their website, there is no scientific, peer-reviewed study providing conclusive evidence that a virus called "SARS-CoV-2" causes a disease named "COVID-19".
For some reason, many of us are content with just copy-pasting what the CDC puts out as fact- without once ever stopping to consider the validity of their claims. Just because they're the CDC- doesn't mean that everything they claim should be accepted as the "word of God". There are plenty of world-renowned virologists out there who disagree with the CDC. I encourage you to research other positions on COVID-19, so that you, the reader, can make informed decisions about exactly what is happening to us all.
A good place to start is THIS LIST OF STUDIES I mentioned earlier in this blog.
RT-PCR TEST IS
INAPPROPRIATE

FOR DIAGNOSIS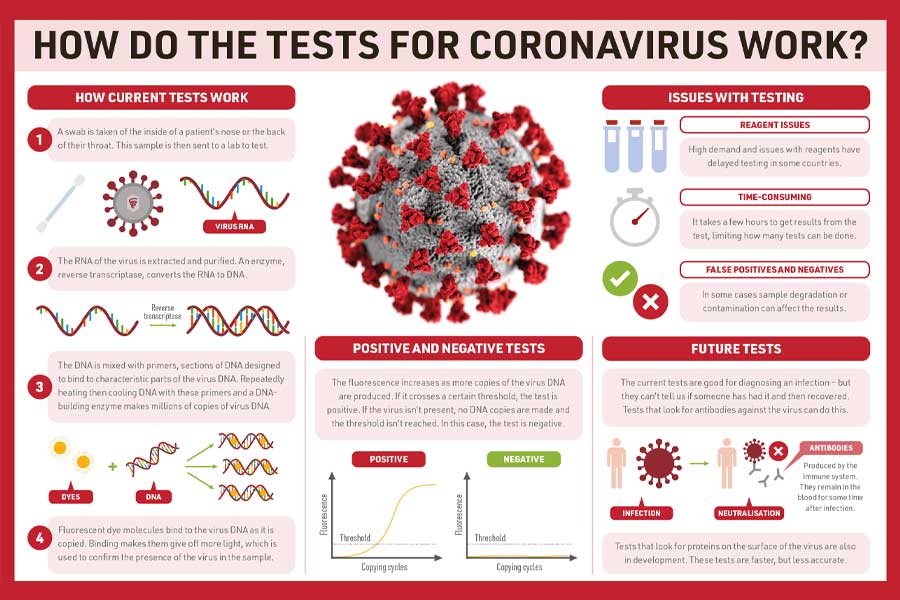 The COVID-19 RT-PCR test cannot detect the SARS-CoV-2 virus. It was designed to amplify fragments of the viral genome of a virus. Therefore, the test is a completely inappropriate tool for the diagnosis of infections in clinical medicine.
TEST RESULTS PLAGUED BY
FALSE POSITIVES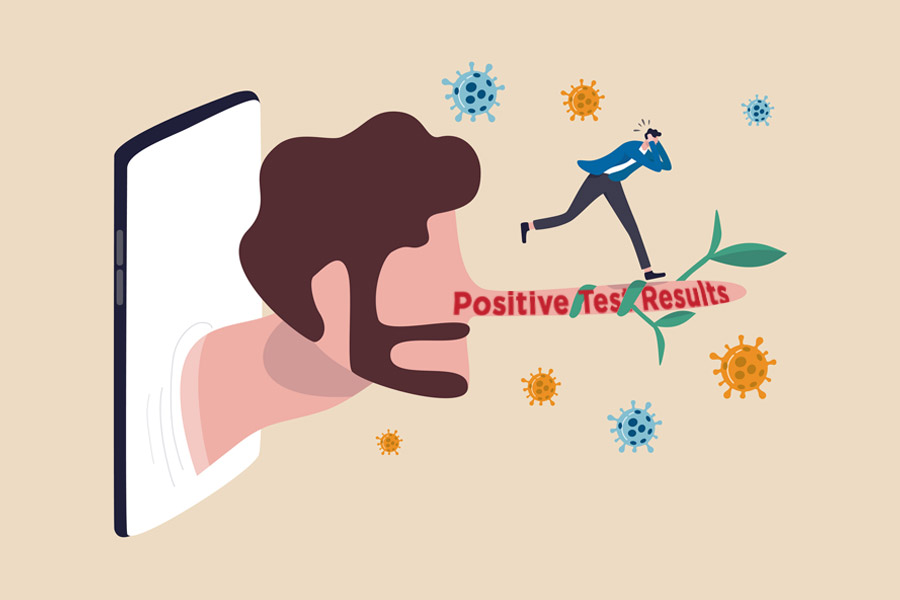 The over-sensitivity of the RT-PCR test makes it prone to giving misleading and high false positive rates. For instance, a study from the Infectious Disease Society of America conducted by Jaafar et al. found that when a RT-PCR test is conducted at a cycle threshold (Ct) value greater than 35 cycles, the accuracy dropped to less than 3 percent—meaning that up to 97 percent of positive results could be false positives.
In other words, healthy, asymptomatic people and non-infectious people may test positive. The higher the Ct level, the greater the chance of finding irrelevant genomic material that can be wrongly interpreted.
CLICK HERE TO LEARN MORE ABOUT FALSE POSITIVES IN RT/PCR TESTS
CT LEVELS ARE
INTENTIONALLY OMITTED

FROM TEST RESULTS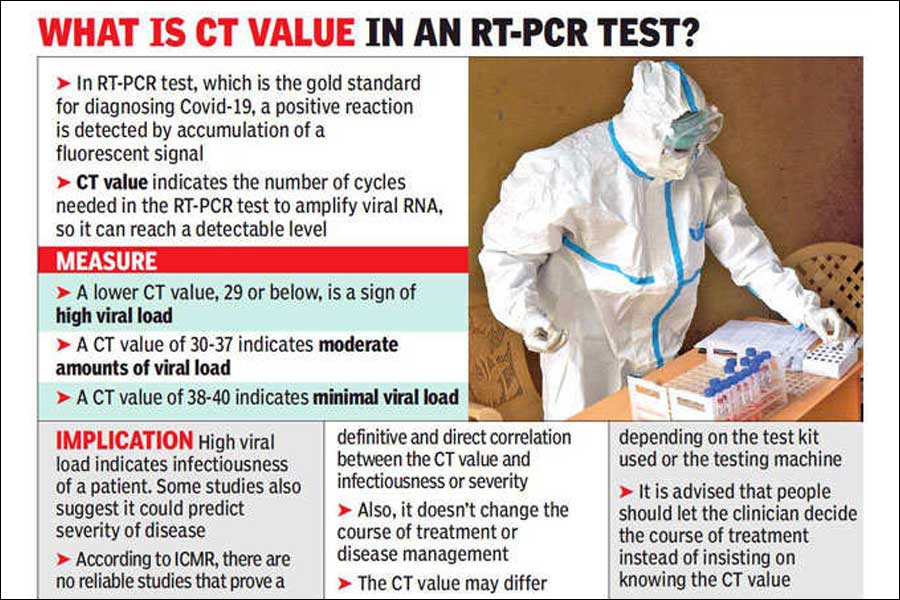 Interestingly, the majority of laboratories around the world do not divulge the Ct value when presenting their case results.
In Canada, for instance, public health authorities do not recommend the inclusion of the Ct value when a RT-PCR test result is released. To date, Florida's Department of Health (FDOH) is the only government agency in the world that has made it a mandatory requirement for all labs in the state to report the critical Ct level of every COVID-19 test they perform.
CLICK HERE TO LEARN MORE ABOUT Ct VALUE EXCLUSIONS
CLICK HERE TO LEARN MORE ABOUT FLORIDA'S MANDATORY REQUIREMENTS

RAPID ANTIGEN TEST IS
USELESS
The rapid antigen test—named for the viral proteins, or antigens, that it detects within minutes (and thus is used in drive-through testing)—is no better than the RT-PCR test for detecting COVID-19.
CLICK HERE FOR MORE INFORMATION
THERE IS NO "SECOND WAVE", THERE WAS NO "FIRST WAVE"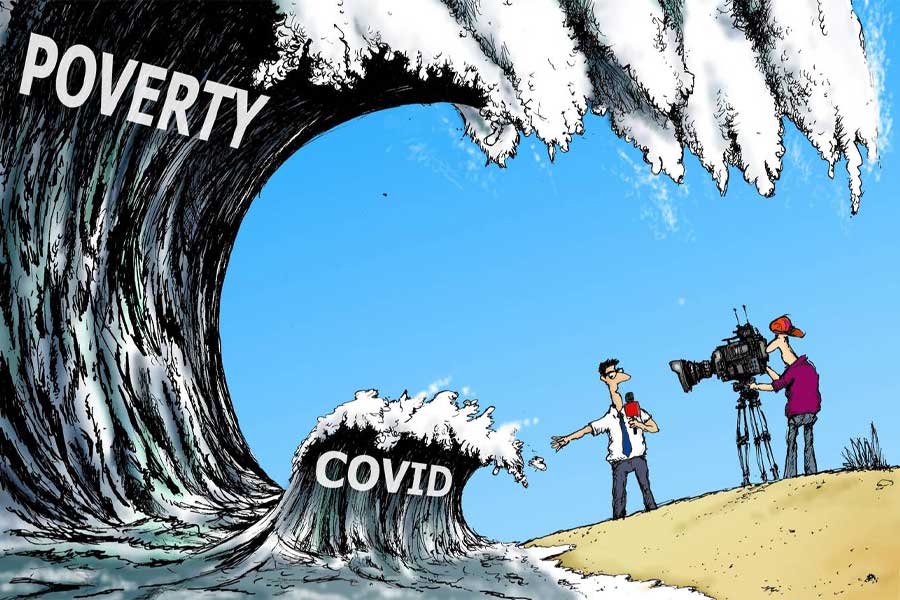 There is no second wave of COVID-19. There is only a global push by public health authorities to get everyone tested with the unreliable, inappropriate RT-PCR test or the equally useless rapid antigen test.
Clearly, then, the lockdowns, accompanied by other mandatory restraining measures, are based solely on fraudulent positive case numbers. The testing simply ramps up hysteria by pounding the public with a growing number of meaningless "positive case numbers."
NEAR-ZERO RISK OF DEATH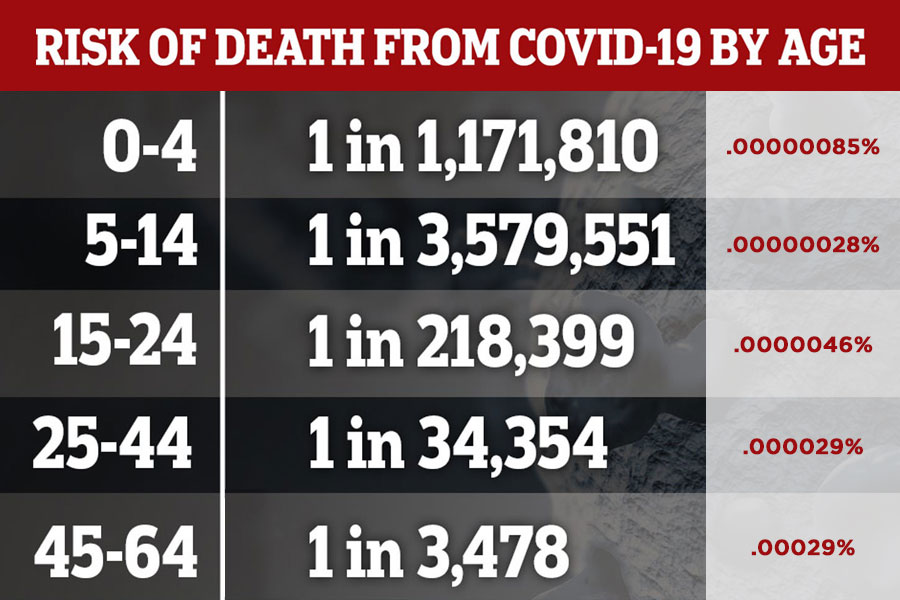 The disease named COVID-19 poses virtually zero risk to someone under age 45, who has a greater chance of being struck by lightning than of dying from COVID-19.
CLICK HERE FOR MORE INFORMATION
CDC ADMITS
NEAR-100%

SURVIVAL RATE
According to the Centers for Disease Control (CDC), healthy people in the 0-to-19 age group have a 99.997% chance of survival if they contract COVID-19; in the 20-to-49 age group, 99.98%; in the 50-to-69 age group, 99.5%; 70 years and up, almost 95%.
CLICK HERE TO READ CDC CONFIRMATION OF NEAR-100% SURVIVAL RATE
FOLKS, SINCE PATHOGENS CAN TRAVEL UP TO 30 METERS… ISN'T SOCIAL DISTANCING
JUST PLAIN ILLOGICAL

? (ASKING FOR A FRIEND)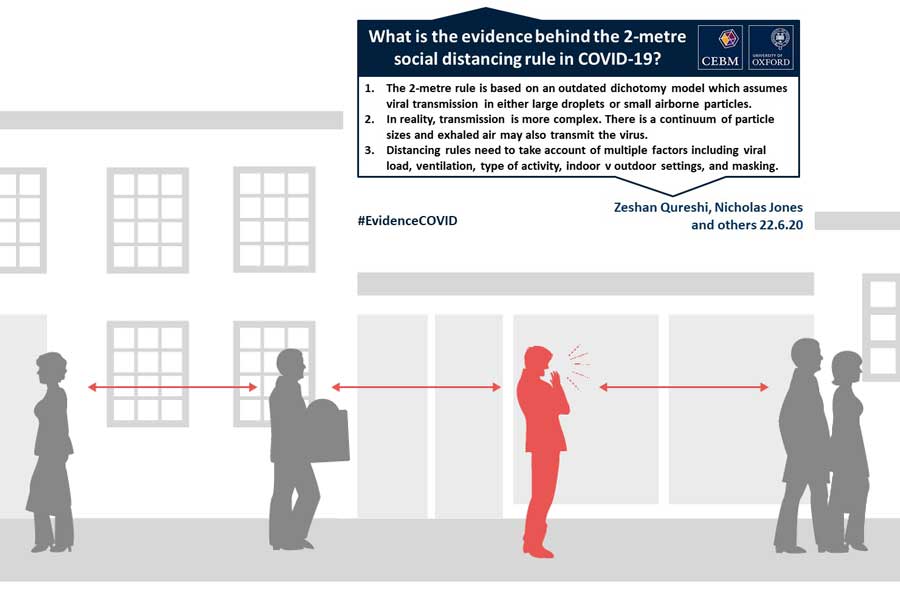 Since the SARS-CoV-2 RNA virus can travel up to 30 meters before landing on a surface… physical (social) distancing—whether, 1 meter, 1.5 meters, or 2 meters (6 feet)—is scientifically illogical and absolutely useless in preventing the spread of the virus.
CLICK HERE FOR MORE INFORMATION
CONCLUSION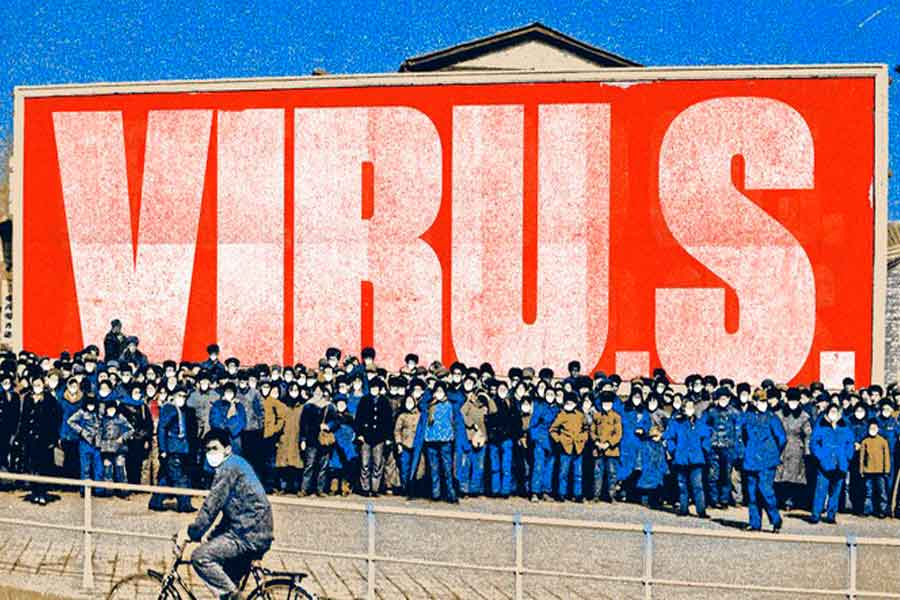 I urge every person reading these facts to STOP the hysteria and remember how previous flu seasons have been handled. COVID-19 is a deceptive plan to reduce the United States to a satellite country of the New World Order by instituting "The Great Reset". Compliance through fear is the game being played. Resistance requires courage, a plan and massive numbers willing to face the challenge.
Remember, once our great country falls into dependence (Socialist/Totalitarian) rule, it will take another CIVIL WAR to rectify.

---
If you liked this blog, then you'll LOVE my books! Click on the image below for 10% OFF ANY BOOK during this
WELCOME TO 2021 SALE!
This is
THE ONLY PLACE

to receive

EXCLUSIVE, AUTHOR-SIGNED COPIES

when you purchase from www.salmartingano.com!
---