By Dr. Sal Martingano, FICPA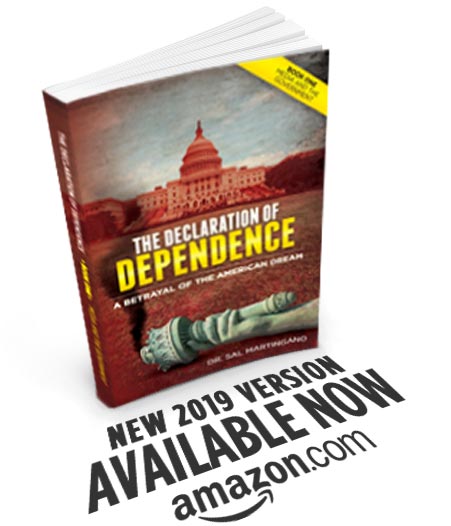 The Declaration of Dependence:
A Betrayal of the American Dream

BOOK ONE:
Media and the Government
Government and politics are ever changing. Understanding revised and new terminology is imperative for good decision making.

"We the People, in order to form a more perfect union" is a blueprint requiring our participation, vigilance and action against those forces intent on converting the 'preamble' to our constitution into its epilogue.
This book was written as an educational guide to empower people, without a degree in political science, to understand how our country has changed, what the future holds on its present course, and most importantly, what we must do to secure our freedoms.
Each chapter contains concise, pertinent information, including solutions we all can understand and apply.
---
See Below For a "Sneak Peek"
at What You Will Find in This Book:
Media Deception: Fake News or Planned Agenda?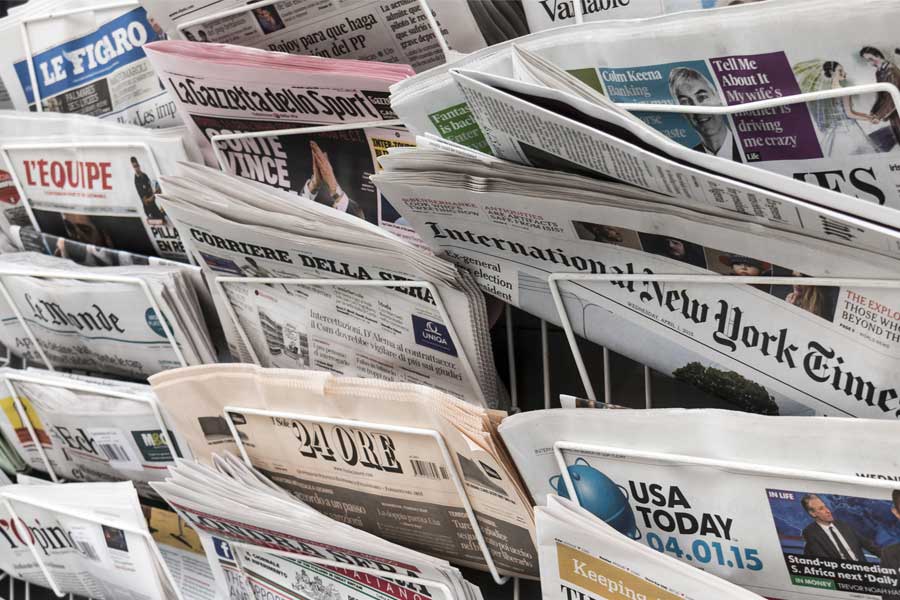 Biased, opinionated, or agenda driven news makes accurate coverage impossible. To the unengaged population, the visual impact of media "talking heads" often overshadows the truth. News channels are carbon copies of each other, with key words being repeated over and over.
The news media has become the 'Liberal' arm of the democratic party, often creating the news rather than reporting it. Controversy keeps the public engaged, but deception emasculates the truth- often presenting fake, agenda-driven news as genuine.
Media outlets in the 1980's were owned by some 50 media companies/corporations. Today, thanks to mergers and outright takeovers, the entire news media is controlled by six major media giants. (GE, News-corp, Disney, Viacom, Time Warner and CBS) Those giants control 90% of what we read, watch or listen to, all designed to give the illusion of choice- yet controlling the information pathway.

Information Overload or Indifference?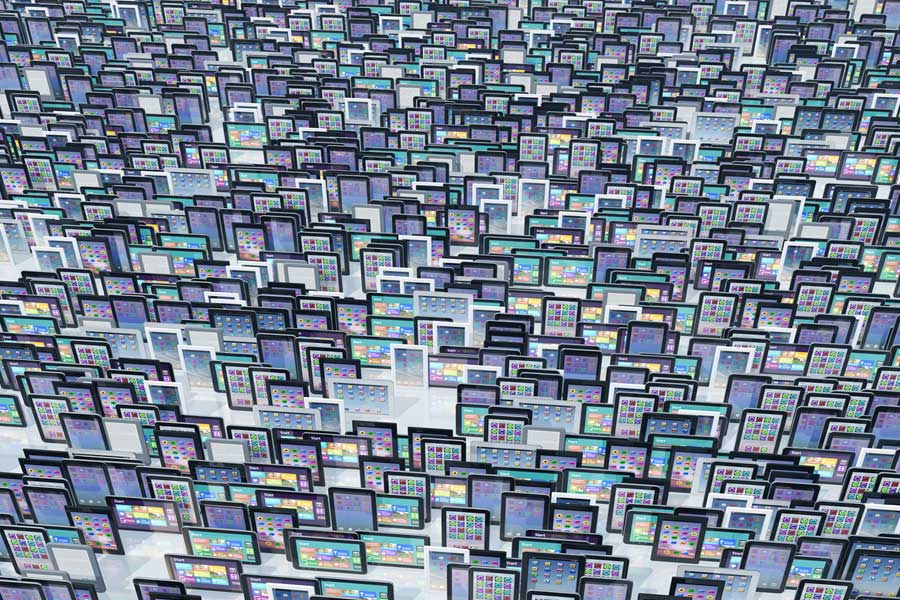 Information overload is part of the 'progressive' plan, to shut people down, making them complacent when faced with conflicting stories and compliant with conclusions created.
Media now dominates 1 of every 5 hours of television viewed.
Print media is dominated by the corporate "Deep State".
Social media outlets like Google, MSN, (and the multitude of privately-owned web news outlets) are now the dominant news source over newspaper reporting.
Silicon Valley uses visual marketing appeal and Twitter instant gratification to exert corporate control over news content- with a polarization toward liberal, democratic ideologies.
Government Deception: The 4th Branch of the Federal Government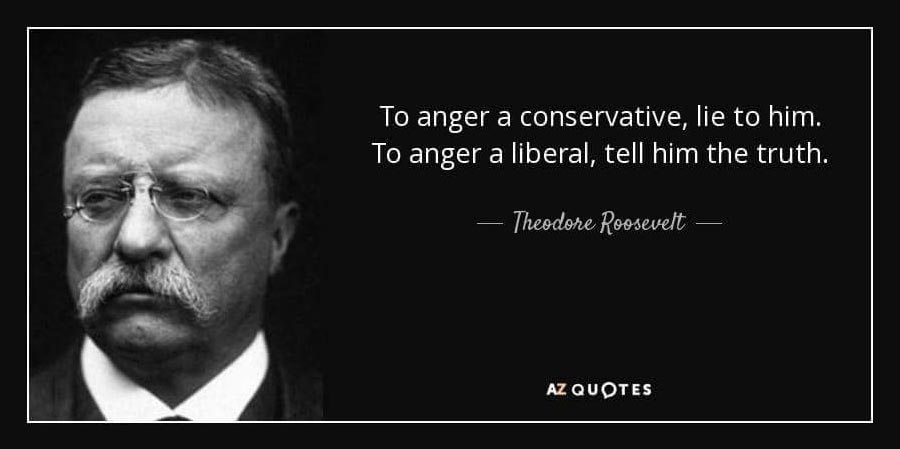 The illegitimate 4th branch of our democratic form of government is a federal bureaucracy, infiltrated by Socialists under the guise of Liberalism.
Our government is ransacked with a seemingly insatiable bureaucracy and the desire for power.
Politicians dangerously prioritize jurisdictional authority, specifically designed as a silent coup, to render our Constitution obsolete.
Why does President Trump face backlash nominating anti-establishment types to fill his cabinet? Any initiative to strip power away from the bureaucracy is immediately met with fierce opposition.
"Liberalism" is a political movement that embodies the economic policies of "Socialism". "Progressivism" uses government bureaucracy to make large institutions play by their "set of rules." A "progressive government" therefore exists for the purpose of redefining the human experience as the primary task of the state.
How Will History Judge President Obama?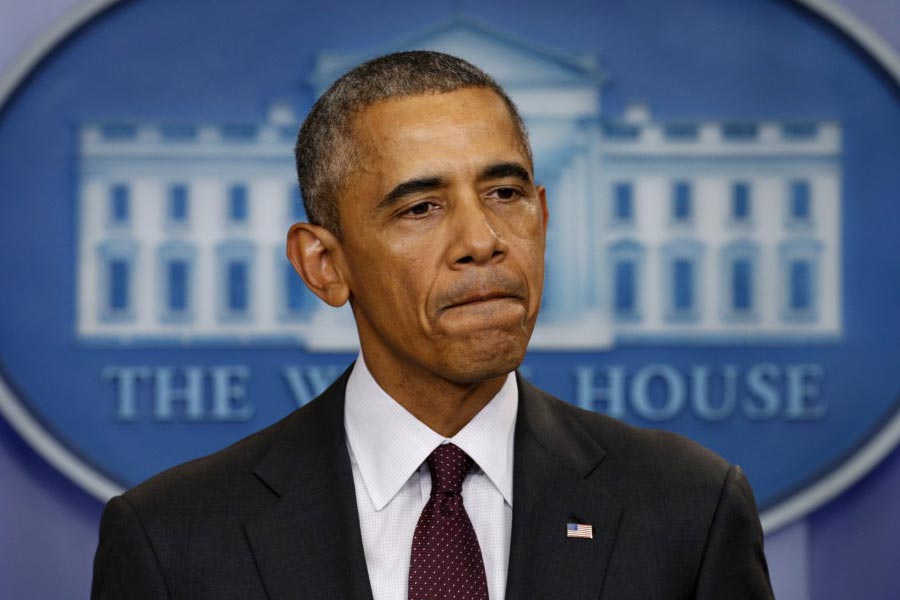 The objective of Obama's progressive movement, was to re-educate the youth of this country. They received a distorted view of the truth: playing on their emotions rather than facts.
Obama's claim to be a "Constitutionalist" was not consistent with his hard-left agenda. The Constitution proved to be an inconvenience, standing in the way of his progressive, "ethical" standards.
Obama's presidency relied on his oratory skills and charisma to substitute for his lack of experience. He came from nowhere, with little apparent political baggage. His political career had no major senatorial contributions nor did he have any business or work experiences other than a part time professorship and success as a community organizer. He never served in the armed forces, nor had the military training or corporate experience necessary to understand the complexities of the highest office in the land.
It's not that Obama was a bad president; it is that he was a fraud posing as president.
What Does It All Mean?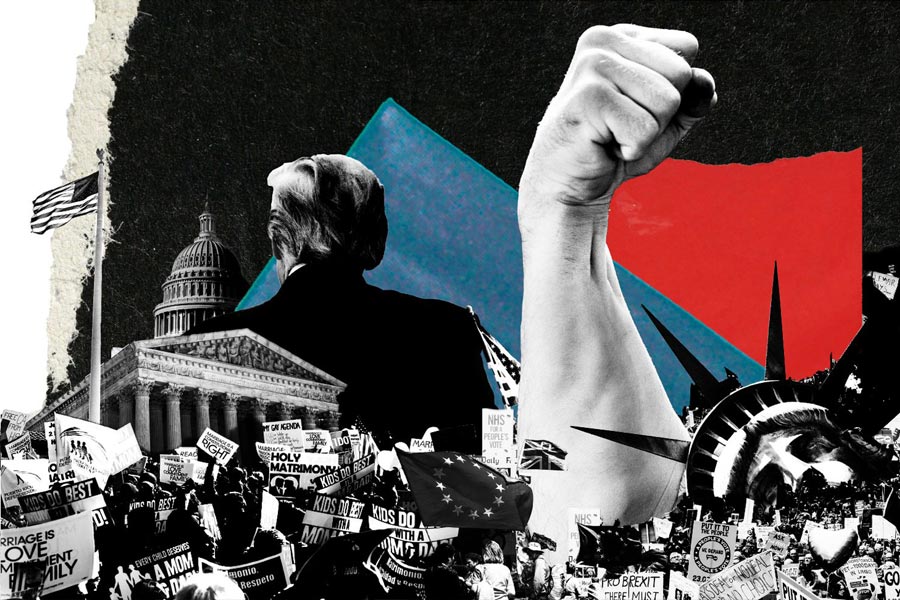 What is happening to our country is a complicated story based on secrecy, deception and disinformation. So convoluted is the trail of events, that to the average person, the truth is often dismissed.
"Fear is the essential criterion that ensures compliance."
Events like Flu epidemics, global warming or gun control, whether real or contrived, whip the population into frenzy. The media pushes the narrative, allowing government to provide a solution; forcing the population into compliance via legislation.
Once established as a successful campaign, repeat the fear tactic again and again until the population simply stops questioning the events and relies on the government to provide the solution.
Our freedoms are not free. They require adherence to our founding principles and the dismissal of the failed economic and political ideologies of liberalism and socialism.
"The Declaration of Dependence:
A Betrayal of the American Dream
Book One: Media and the Government"
NOW AVAILABLE ON AMAZON.COM!

This book offers an analysis between a Democratic vs. a Progressive/Socialist society. Understand that current U.S. politics is Socialism posing as a Democracy. Knowledge is a precious commodity that is easily distorted. This book will give you the tools and confidence to overcome the rhetoric and ensure that our future generations learn from our mistakes.
Never Forget… Our Democracy is Not For Sale!
For a more in depth understanding and insights into the topics in this blog, please read:

"The Declaration of Dependence: A Betrayal of the American Dream"
BOOK ONE: Media and the Government

NEW! 2019 VERSION!
NOW AVAILABLE ON AMAZON.COM!
CLICK HERE TO GET YOUR COPY TODAY!
To learn more about Sal Martingano's upbringing as an Italian from Bensonhurst, Brooklyn, New York, check out:

"Boys of Brooklyn:
A Time When Life Never Sucked"

AVAILABLE ON AMAZON.COM
CLICK HERE TO GET YOUR COPY TODAY!