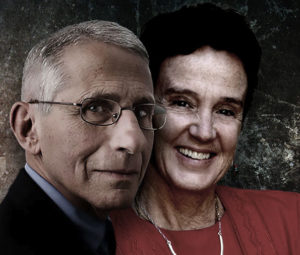 Could there be a connection between Christine Grady and the Gates Foundation, which has long advocated human testing in 3rd world countries? In a 2017 speech, Christine Grady discussed advocating the "Framework for the Ethics of Research with Human Subjects" worldwide.
The ultimate "plan" has been exposed. Unless we take back control, America, as we know it, will be a statistical casualty controlled by International Corporations- further protected by corrupt legislation.
Politics aside, WE MUST STOP THIS COVID CHARADE NOW!
Read More »